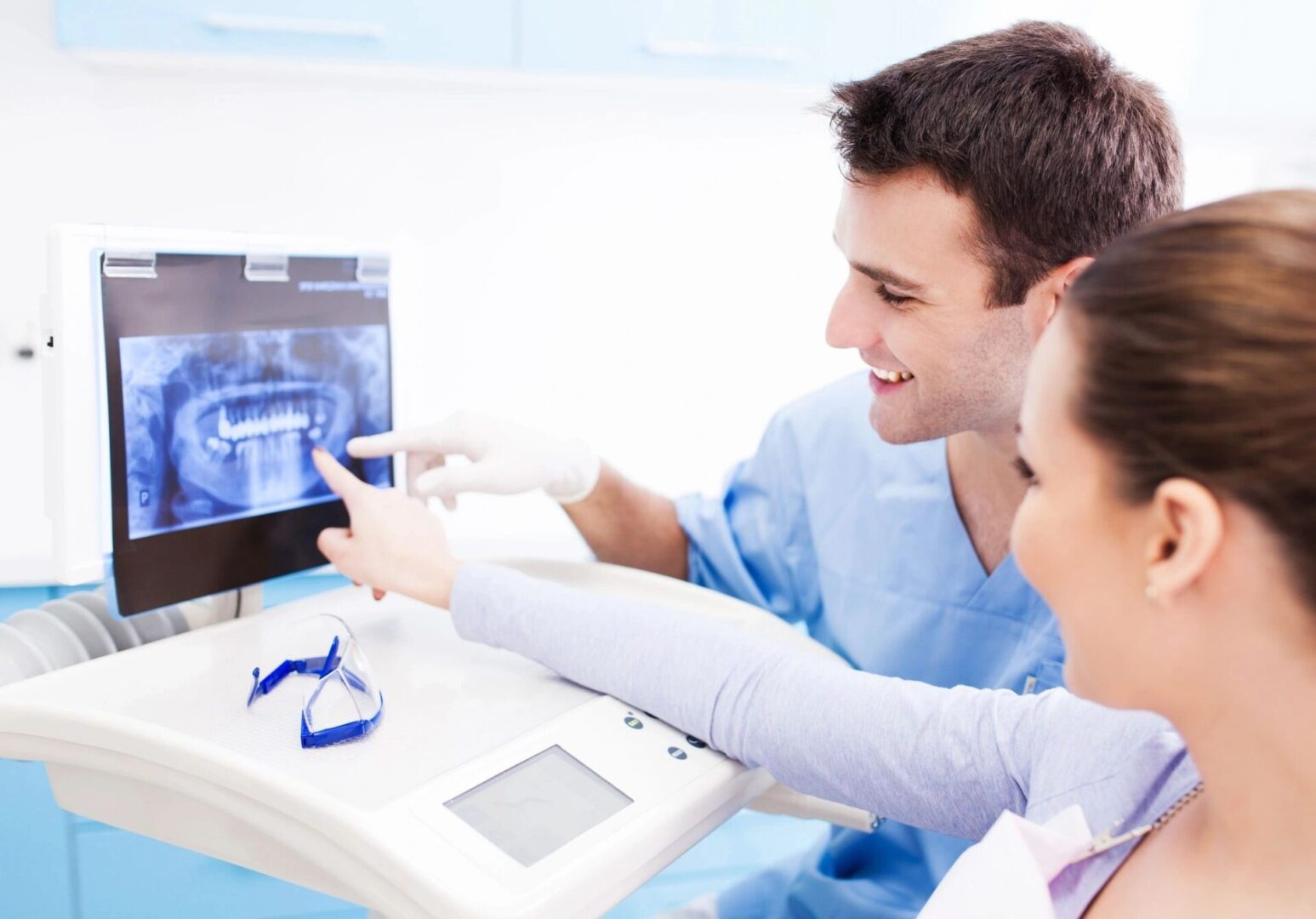 Safe, Fun & High-Tech Dentistry
At our office, we're aware that we're the thing that folks refer to when speaking about something that is decidedly un-fun. But those folks haven't been to Aghbashian Dental Office. Take one step into our office and you'll see we have turned that frown upside-down.
Natural light - Comfortable chairs - Pops of photos and art on the walls. We're independently owned and know it's the little things that make you smile! That's why we take the time to ensure each moment of your visit with us is relaxing and enjoyable from start to finish.
We use dental technology to make treatment safer, more comfortable, and more successful for our patients. Dr. Aghbashian and his team attend regular continuing education courses on the latest technology and dental procedure techniques to make sure you are always receiving dentistry at its best.
Here is some of the technology we use at our bright dental office to ensure you always get the best care possible:
We use the top sterilization procedures to ensure your safety. Our heat sterilization, and medical grade disinfectants, frequent equipment and water testing all surpass the Center for Disease Control guidelines.
Your health and safety is always our number one priority.
In addition to hiring the best professionals, it is our goal to equip them with the technology and training they need to provide better care for you. It is the digital X-rays system, which expose you to less radiation, provide us with the information we need and also make it easy for us to share that information with other dental or medical specialists if needed.
Digital x-rays allow us to detect decay early and treat it right away. Lower radiation means higher safety measures for you with up to 80% lower in radiation than traditional film x-rays.
A digital X-ray is similar to a traditional X-ray in some ways. A sensor will be put into place to record images of your teeth or underlying oral structures. The sensor is similar to the film used in other types of X-rays, but it works differently. It captures the images and transfers them to a computer. The image can then be brought up on a screen for our dentists.
As part of our ongoing technology enhancement program, we now have an advanced C.I.C (chairside Intro-oral Camera) system that uses digital imaging of your teeth to aid in crafting more precise fitting restorations. To make it easier for your dentist to see and explain what's happening in your mouth, we equip our office with intraoral cameras.
Our Intraoral camera allows us to take high-resolution images inside your mouth. This can assist with early diagnosis and help us explain your condition to you. We can save your images and compare pictures over time to notice any changes in your oral health.
These tiny video cameras go into your mouth to allow you to see enlarged images of your teeth and gums on a TV screen so you can better understand your dental needs.
Technological advancements in the field of dentistry have reformed the concept of photography as a powerful medium of expression and communication. It also offers a spectrum of perception, interpretation, and execution.
Digital dental photography is a great way to document clinical situations, communicate with patients and enhance insurance submissions. Our Office digital cameras provide instant images, easy storage and integration with a range of imaging and practice management software applications.
You've probably experienced a dental exam where the dentist spends long time scraping away at your teeth with a metal instrument known as a scaler.
Not anymore, not in our bright office.
With our state-of-the-art ultrasonic dental cleaning system Dr. Aghbashian would help you removing more dental tartar in less time, with no metal scraping!
The procedure is often effective in limiting the progression of the early stages of gum disease. Scaling isn't painful and can usually be done without local anesthesia or sedation dentistry Ultrasonic dental cleaning is so powerful it can reduce the appearance of tooth stains!
Every patient is different, and that's why our team at Aghbashian Dental spends extra time getting to truly know you before diving into the best possible treatment plan. Sometimes, soft tissue laser therapy is a great option for soft tissue surgery and other periodontal procedures. But, before we make that recommendation, we make sure you would have all the information, facts and treatment alternative to make you feel comfortable and relaxed.
As you can see, the reason we respect what makes you unique is that we are a little different too!